I know it's not for everyone, but it's so important that I always want to share. Here's what I'm reading now to stay up-to-date on the scholarship on hate, with a focus on anti-Muslim prejudice, discrimination, and violence: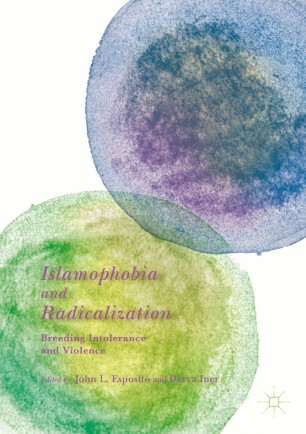 Islamophobia and Radicalization: Breeding Intolerance and Violence, edited by John Esposito and Derya Iner, includes chapters examining the colonial impact on Islamophobia, Islamophobia as a form of extremism, Islamophobia's appearance in Islamic State propaganda, anti-halal movements, the problems of counterterrorism and counterextremism efforts, and the Hizmet (Gulen) movement.
"An Imperial Entanglement: Anti-Semitism, Islamophobia, and Colonialism" by Ethan B. Katz, published in The American Historical Review (2018), argues that we need to place anti-Jewish and anti-Muslim scholarship in the same analytic framework. Pages 1190–1209, https://doi.org/10.1093/ahr/rhy022
Islamophobic websites make their racism look mainstream by invoking a defense of "Western values." When the mass media, intellectuals, and politicians echo this racism, it appears even more legitimate—the key takeaway from Mattias Ekman's "Online Islamophobia and the Politics of Fear: Manufacturing the Green Scare." Ethnic and Racial Studies (2015).