What are you hoping Santa puts under the tree for you this year? Here are some books on my wish list. It's long, because I am greedy about books.
Turning Points in Jewish History by Marc Rosenstein. Highly recommended for inclusion in church libraries, especially as it includes discussion questions.
Undomesticated Dissent: Democracy and the Public Virtue of Religious Nonconformity by Curtis W. Freeman, research professor of theology and director of the Baptist House of Studies at Duke Divinity. I'm especially curious about the last chapter, "Postapocalyptic Dissent."
Resurrecting Wounds: Living in the Afterlife of Trauma by Shelly Rambo, associate professor of theology at Boston.
Just Debt: Theology, Ethics, and Neoliberalism by Ilsup Ahn, the Carl I. Lindberg Professor of Philosophy at North Park  University and Carnegie Council Global Ethics Fellow.
From Tolerance to Equality: How Elites Brought America to Same-Sex Marriage by Darel E. Paul, professor of political science at Williams College.
Compromising Scholarship: Religious and Political Bias in American Higher Ed by George Yancey.
Coin-Operated Americans: Rebooting Boyhood at the Video Game Arcade by Carly A. Kocurek, which is about why video gaming is so gendered.
Dangerous Minds: Nietzsche, Heidegger, and the Return of the Far Right by Ronald Beiner
Broke and Patriotic: Why Poor Americans Love Their Country by Francesco Duina, a  study based on interviews conducted in bus stations, fast food restaurants, homeless shelters, Laundromats, public libraries, and senior citizen centers, that seeks to understand how poor people understand their country and their place in it.
Uninformed: Why People Seem to Know So Little about Politics and What We Can Do about It by Arthur Lupia
Ballot Blocked: The Political Erosion of the Voting Rights Act by Jesse H. Rhodes. 
Ballot Battles: The History of Disputed Elections in the United States by Edward B. Foley
The Prince of this World by Adam Kotsko. Here is the blurb from Stanford University Press's catalogue: "In this striking reexamination, the devil emerges as a theological symbol who helps justify oppression at the hands of Christian rulers. And he evolves alongside the biblical God, who at first presents himself as the liberator of the oppressed bu ends up a cruel ruler. This is the story, then of how God becomes the devil–a devil who remains with us in our ostensibly secular age."
The Straight Line: How the Fringe Science of Ex-Gay Therapy Reoriented Sexuality by Tom Waidzunas
A Political History of the Bible by Paul D. Hanson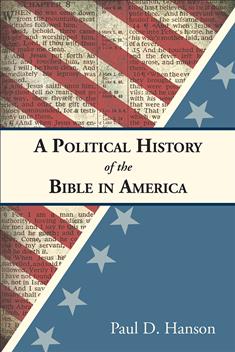 Still Christian: Following Jesus Out of American Evangelicalism by David P. Gushee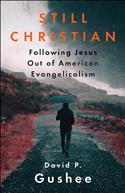 Just Capitalism: A Christian Ethic of Economic Globalization by Brent Waters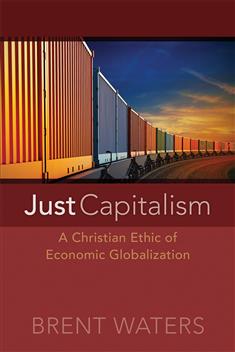 The Locust Effect: Why the End of Poverty Requires the End of Violence by Gary A. Haugen 
The Other Jesus: Rejecting a Religion of Fear for the God of Love by Greg Garrett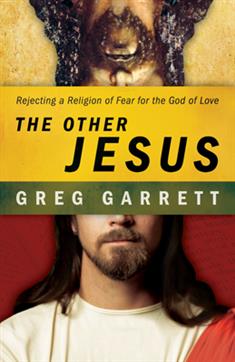 No Innocent Bystanders: Becoming an Ally in the Struggle for Justice by Shannon Craigo-Snell and Christopher J. Coucot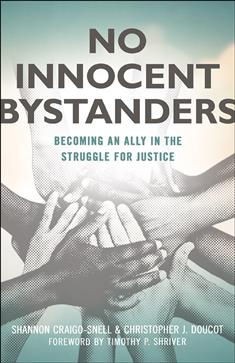 Exclusion and Embrace: A Theological Exploration of Identity, Otherness, and Reconciliation by Miroslav Volf
I Wonder: Engaging a Child's Curiosity about the Bible by Elizabeth Caldwell
Never Enough Time: A Practical and Spiritual Guide by Donna Schaper
The Evangelicals You Don't Know: Introducing the Next Generation of Christians by Tom Krattenmaker
The Lively Experiment: Religious Toleration in America from Roger Williams to the Present by Chris Beneke and Christopher S. Grenda
The Founders and the Bible by Carl J. Richard
Herod the Great: Statesman, Visionary, Tyrant by Norman Gelb
Religious Activism in the Global Economy: Promoting, Reforming, or Resisting Neoliberal Globalization? edited by Sabine Dreher and Peter J. Smith
The Refugee Crisis and Religion: Secularism, Security and Hospitality in Question, edited by Luca Mavelli and Erin Wilson
Religious Liberty and the American Supreme Court: The Essential Cases and Documents by Vincent Phillip Munoz
Religion, Politics, and Polarization: How Religiopolitical Conflict is Changing Congress and American Democracy by William V. D'Antonio, Steven A. Tuch, and Josiah R. Baker
Sacred Fury: Understanding Religious Violence by Charles Selengut
A Journey to Waco: Autobiography of a  Branch Davidian by Clive Doyle, with Catherine Wessinger and Matthew D. Wittmer
Quivering Families: The Quiverfull Movement and Evangelical Theology of the Family by Emily Hunter McGowin
A House United: How the Church Can Save the World by Allen Hilton
Religion and the Politics in the United States by Kenneth D. Wald and Allison Calhoun-Brown
Bible Nation: The United States of Hobby Lobby by Candida R. Moss and Joel S. Baden
American Covenant: A History of Civil Religion from the Puritans to the Present by Philip Gorski
American Misfits and the Making of Middle-Class Respectability by Robert Wuthnow
Terrorism in America, edited by Robin Marie Valeri and Kevin Borgeson