Hi Joel,
My oldest leaves for camp on Monday. He heads to Wyoming to a camp that's just 4 miles north of Grand Teton National Park and 2 miles south of Yellowstone. It could reasonably snow there in early August, and the water in the lake hovers around 30 degrees. But it's the bears that scare me.
Above, Camp Loll in Wyoming.
****
My daughter spent two weeks at camp this summer, once in a lovely camp located deep in Provo Canyon and another at a camp high in the mountains–To get there, you drove past the bottom of the ski lift, then up, up, up, past the top of it, then past the cloud line–in the Wasatch Range on the western edge of the Rockies. She's a happy camper but not the most risk-taking girl. So I was surprised to find that, during her time at camp, she volunteered to go on a lengthy hike that ended in a camp-out far from the center of camp. During their adventure, they got to put their moose protocol into action when a family of moose entered the lake where they were swimming. Carefully, they all moved to the boathouse and stayed inside until the moose were done with their dip.
Above, Camp Cloud Rim. Below, en route to Provo Canyon.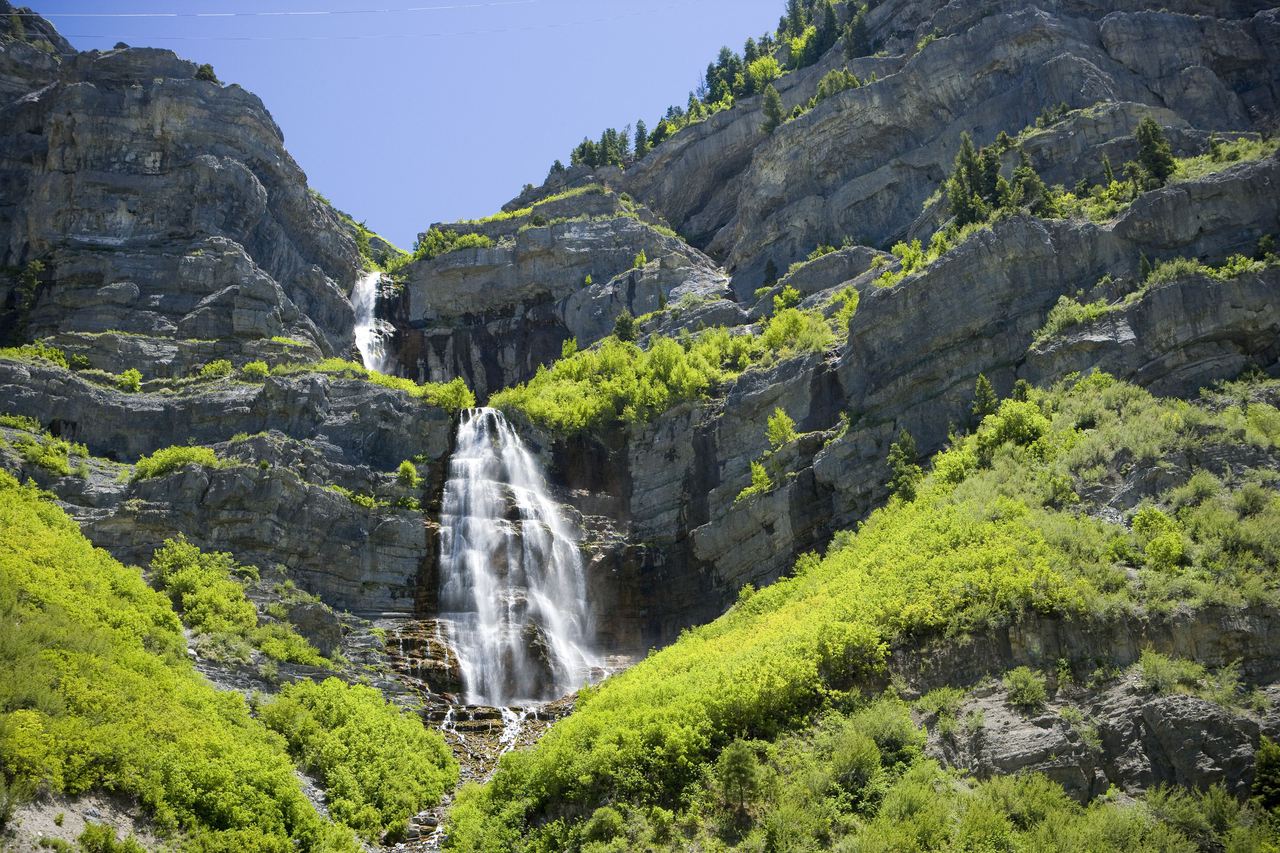 ****
I am not a camper. When friends invite me to go camping, it makes me sad because I realize they don't know me very well. I love nature and the wild–and I prefer to keep it natural and wild by keeping me OUT of it. I respect nature by staying in hotels. As a child, my family once took a vacation in nature, and I sneakily packed my whole suitcase with books because I knew I'd rather sneak off to read rather than build a fort or climb rocks. (It did not occur to 12-year-old Rebecca that this would leave me without clothing for the week–or that it would be very, very difficult to pretend that a suitcase with 20 books in it was only as heavy as a suitcase with clothes.)
Still, I try to keep this to myself because I don't want my kids to think that camping isn't fun. They seem to love it–the dirt, the danger, the chance to take a few risks and do things we don't do at home (Archery? Yes!), and, I think, the distance between them and their parents. Just like little kids like to pretend they are orphans, not because they don't love us but because they want to imagine the world on their own, my older children like camp. It's as close to a grown-up free world as they can get.
I'm inspired by them–not to dig a cave in the snow and sleep it in while 10 inches of snow blows in, not to get so close to a moose than I need to implement moose safety procedures, but to take some new risks. It's my theme for the fall, and if readers would like to join me, I'd love to hear what they're doing that is risky.
Rebecca