Today's is a final post in a brief series about why white evangelical support for Trump remains strong. Today, we look at the idea that Trump was seen as a strongman by his supporters.
In this theory, Trump's previous behaviors were not a detraction but an asset. His disdain for the weak, including people with disabilities and prisoners of war, was a sign of his toughness. His sexual assaults of women? Evidence that he could take what he wanted from the world. His pursuit of ever-younger wives? Proof that his willingness to always be on the prowl for the next best thing. Dealings with the mob? An ability to navigate a world of danger. Refusal to pay employees for their work? Just a man who can drive a tough bargain. Bankruptcies? A sign that he is willing to game the system for his own benefit.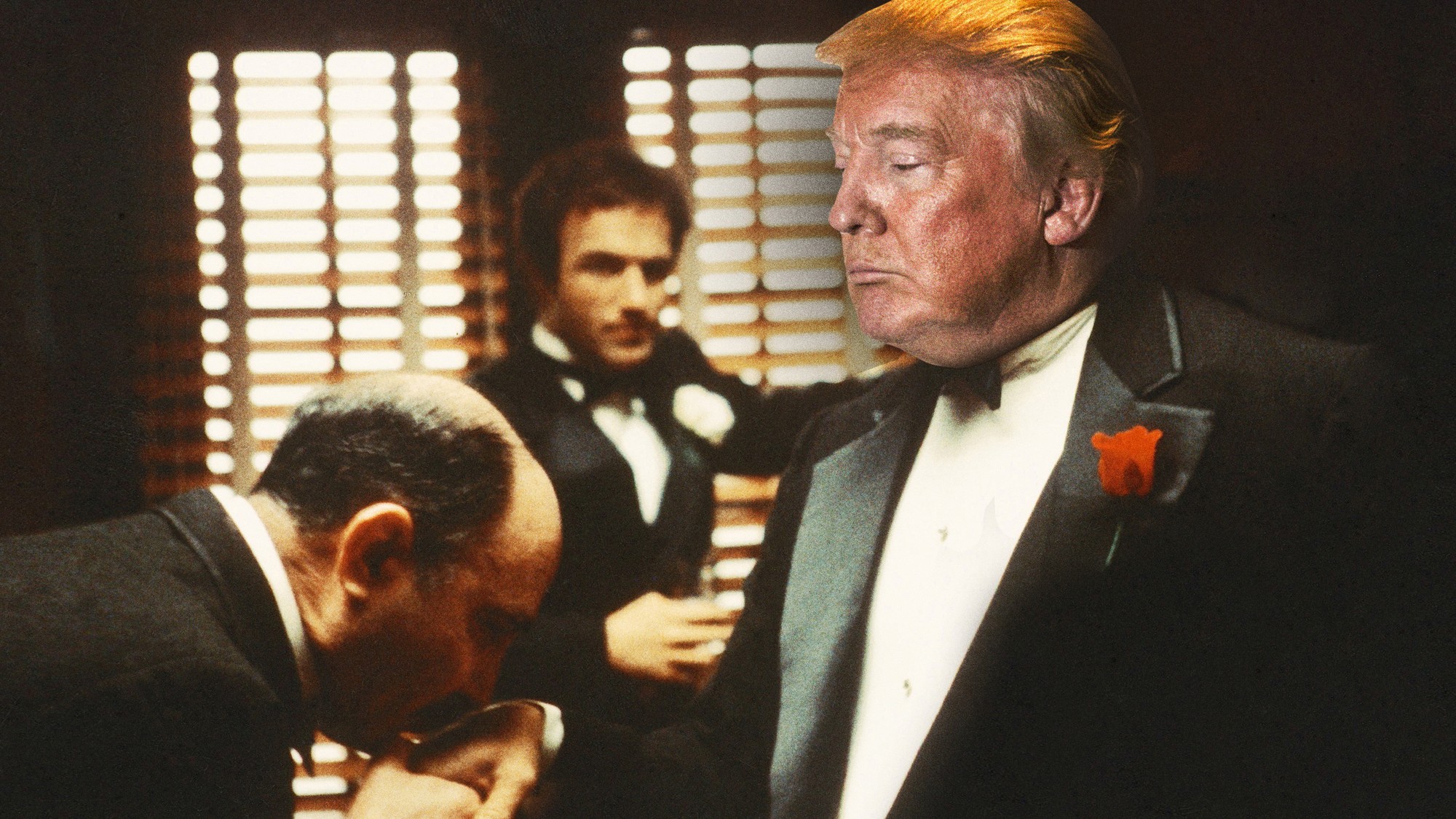 In this logic, behavior that other people might think of as bad is actually evidence of his no-nonsense willingness to do whatever dirty thing it takes to come out on top. And if he was willing to do it for himself, why wouldn't he be willing to do it for the country?
Well, because there is no honor among thieves. That Trump is enriching himself off the presidency doesn't bother his voters, who repeatedly point out that he doesn't collect a salary–as if rejecting the $400,000 he is earning as president is anything other than a distraction when he's also hawking his children's products from the White House and hosting important international events at his resorts.
Bullies never end up actually protecting the underlings who suck up to them searching for protection. Will white evangelicals remember that in November? I doubt it. They enjoy watching Trump play the role of their champion too much.