The US-taxpayer-funded concentration camps we're now building for children will estrange us even further from our peer nations and closer to places like North Korea, where those trying to leave or enter the country can be shot. Canadians are now calling for our dismissal from the Safe Third Country Agreement. It currently names us as the only nation to meet Canada's standard for safety for asylum-seekers. We're no longer seen that way by many people in one of our closest allies and a border nation.
Whose company are we keeping, then? Who else forcibly separates non-criminal parents from children? Who places babies and children behind bars for the "security" of the rest of the nation? Who kidnaps children and takes them from their parents with no plan to return them?
Above, a painting by William Henry Brooke,  of the "Sale of Estates, Pictures and Salves in the Rotunda, New Orleans" shows two black parents with their children on the auction block. The last known person to live in slavery in the US died in 1971. This means that there are still people alive in the US today who have first hand experiences of loving people who were sold away from their families. 
Above, Ric Gendron's You Can't Always Get What You Want (2002) captures a moment when a native child suffers an assault at the hands of a white priest, who is cutting off his braids as the child enters an Indian boarding school. The artists is a member of Colville and Umatilla tribes whose mother lived in two different boarding schools. 
Above, children in Nazi concentration camps. 2.5 million children were killed in the Holocaust. Photo from Reuters. Images of children in US concentration campus are sparking difficult memories for Holocaust survivors. 
Above, three of the more than approximately 120,000 people interred in concentration campus in the US during WWII. These three boys look through a barbed wire fence that surrounds Manzanar, a camp in California. About 2/3 of the people interred were US citizens. While families were housed together, the camp style of organizing them into units–including eating dinner in a cafeteria–undermined nuclear families and parental authority.
Above, The militant Islamic State-linked group is responsible for the kidnappings, rapes, and murders of more than 30,000 people, with women and girls targeted in particularly horrific ways. This image shows dozens of girls that the group claims are Nigerian kidnapping victims who converted to Islam. Photo from NBCU Newsgroup.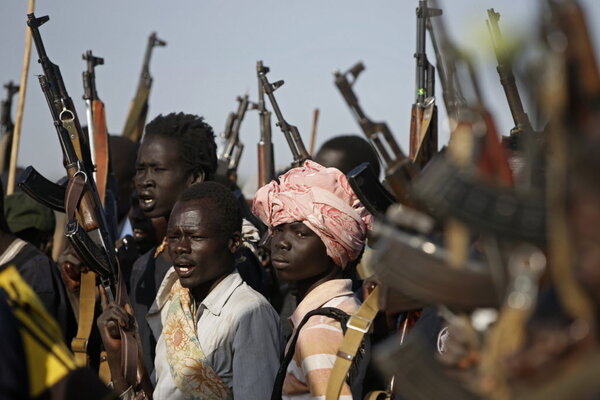 Above, soldiers in the Jikany Nuer White Army include child soldiers. Kidnapping children for recruitment into the military is a war crime and a gross violation of human rights but has occurred in many nations, including South Sudan, Nigeria, Liberia,a nd elsewhere. Photo by Goran Tomasevic. Below, a child soldier in Liberia wears a teddy bear backpack while brandishing a weapon at a photographer in 2003.